Bennie Mols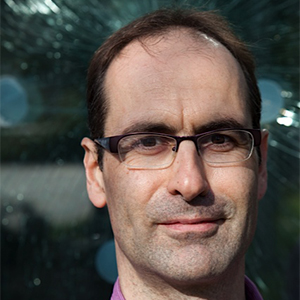 Science and technology journalist
Author of Turing's Tango, specialized in artificial intelligence, robots and the human brain
Bennie Mols is a science and technology journalist with a special interest in artificial intelligence, robots and the human brain. He has more than fifteen years experience in working for print media, online, radio and tv.
Bennie regularly talks about science on Dutch public radio. He writes for various Dutch newspapers and popular science magazines, as well as for the website of the Association for Computing Machinery (ACM). In 2012 he published the acclaimed book Turing's Tango, about artificial intelligence, the differences between artificial and human intelligence, as well as about computer pioneer Alan Turing. He is also co-author of the book Robotics for future presidents that appeared in January 2016. Last but not least, he gives public lectures about artificial intelligence, robots, Alan Turing and the human brain. In 2012 he gave the TED-presentation 'The one thing computers and robots will never be able to do'.
Bennie studied physics (MSc) and philosophy (MA) and holds a PhD in physics. He lives and works in Amsterdam.
Read more from Bennie on his blog.