Balz Strasser - Switzerland & India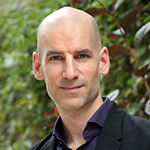 Balz Strasser graduated in Agricultural Economics from the ETH Zurich and in Knowledge Management from the Wageningen Agricultural University in the Netherlands. Following his studies he spent four years working at the University of Zurich, where he wrote a dissertation on the income strategies of small-scale farmers in Kerala, Southern India in the North-South National Compe- tence Centre in Research. He then lived on the subcontinent for a year.
Between 2006 and 2008 Balz worked as a programme coordinator for Helvetas in Zurich. During this time he founded Pakka AG, a company which specialises in developing sustainable food value creation chains in developing countries. In September 2012 Pakka AG received the Swiss Ethics Award for its work. In january 2014 he took over the position of CEO at swissnex India.