The winning projects of Data Canvas: Sense Your City have been chosen!
After 10 weeks of competition, we have received 34 amazing submissions from 62 creators around the world. Our international jury rated each one of them based on various criteria such as Creativity in Storytelling or Data Literacy and helped us make our decision. The 6 projects below have been chosen to receive the grand prizes and special prizes thanks to their exceptional quality. 8 additional projects that showed great features have been given special mentions, 4 of which were designed by Swiss artists.
Discover the winning projects below and check all projects in details on the Data Canvas: Sense your City website! Also, come see them live at the exhibit in Geneva from April 28 to March 6. More info to come soon on the Lift website.
Lift Grand Prize: Sonic Particles 2.0 by Kasper Fangel Skov (Copenhagen, Denmark)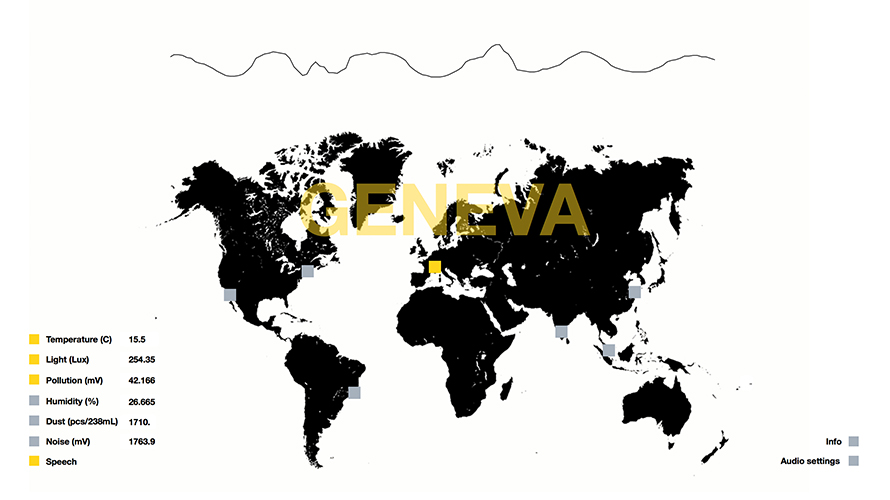 Gray Area Grand Prize: Urban Heartbeat by Aurelia Frieland, Srivinas Ashok & Steve Pepple (San Francisco, USA)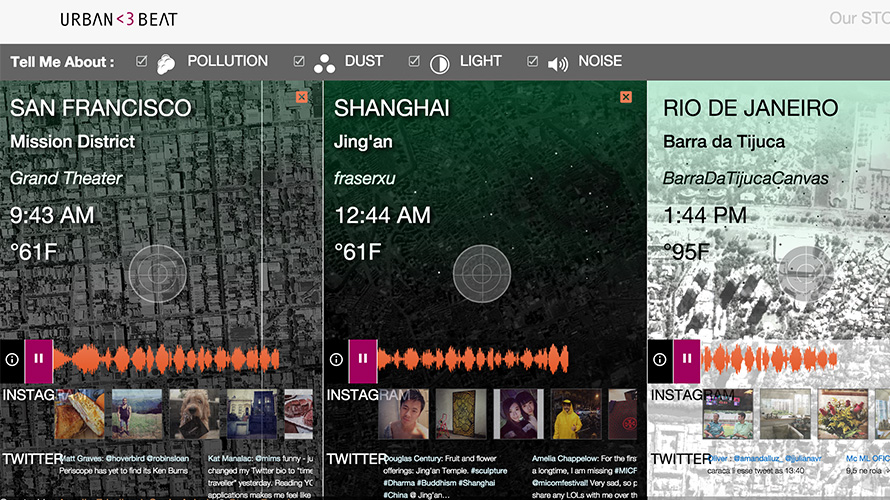 swissnex Grand Prize: It Feels Like by Lanke Frank, Tarimo Fu, Danielle Griego, Nikola Marinčić & Jorge Orozco | ETH (Zurich, Switzerland)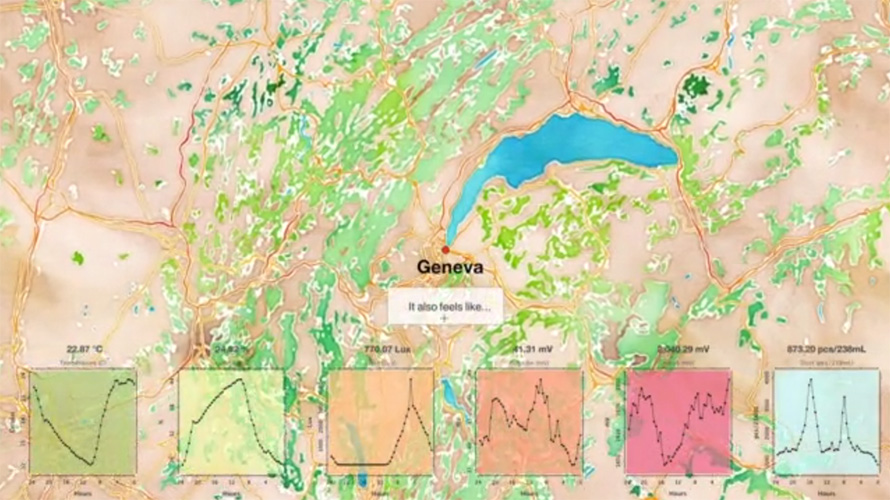 Special Prize: Seeing the Air by Kevin Gates & Ramesh Sampath (San Francisco, USA)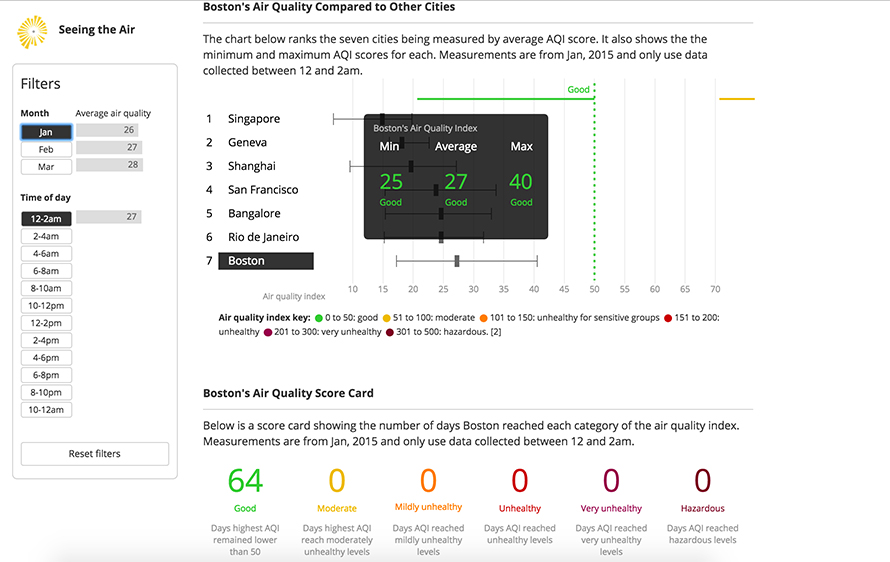 Special Prize: Sensor Engine by Owen Powell (Solihull, UK)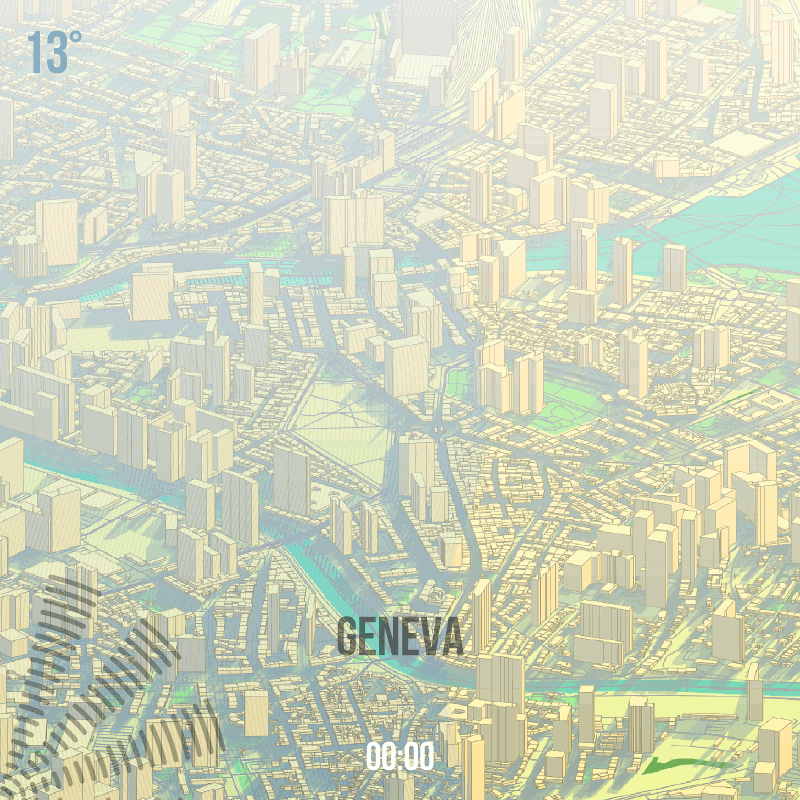 Special Prize: Weather+ by Kuan Butts & Daniel Palencia (NYC, USA + Singapore)