Worldwide swissnex offices at Lift15
The full swissnex network will participate at Lift15 and contribute to the program, bringing you amazing breakouts and an international lounge.

For many years, Lift and the swissnex network have shared common interests; discussing, promoting and piloting projects related to technology, innovation, entrepreneurship, art and science.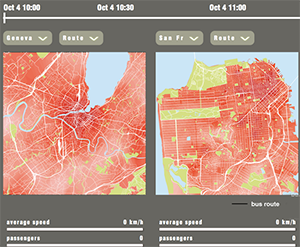 In Feb. 2013, Lift and swissnex San Francisco joined forces with GAFFTA to launch the Urban Data Challenge, a visualization competition that brought together three cities (Geneva, Zurich and San Francisco) and people from all around the world. It's success was so encouraging that we are at it again with Data Canvas: Sense Your City, placing 100 environmental sensors in the hands of citizens around the world and launching the worldwide, online competition during Lift15.
Last September, it was with their Shanghai office, swissnex China, that we teamed up to bring you Lift China, a 1-day conference followed by a Makers Tour in the most innovative parts of China.
After such epic collaborations, it was only natural to welcome swissnex in the Geneva mothership of the Lift Conference. In Feb. 2015, representatives from all six swissnex offices (San Francisco, Boston, Rio de Janeiro, Bangalore, Singapore and Shanghai) will join us at the CICG, bringing with them an exciting program featuring already:
A workshop by David Li, foreman and co-founder of XinCheJian, China's first hackerspace and co-founder of the think tank Hacked Matter, and Sophia Lin, Art Curator, Founder of Make+ and Basement 6 Collective. Detailed description on our website.
A masterclass on the Future of Learning, aiming to inspire participants to collectively brainstorm what the future of learning might look like and moderated by Pierre Dillenbourg, MOOCs specialist and professor at the Ecole Polytechnique Fédérale de Lausanne.
A lounge to meet and exchange with swissnex's international network and learn about their newest projects
If that was not already enough, we would like to mention that swissnex has been supporting and giving opportunities to entrepreneurs, artists and scientists for more than 10 years now. If you fit one of these categories, we think you should go and meet them during Lift15. This might just be your next step to becoming global ;)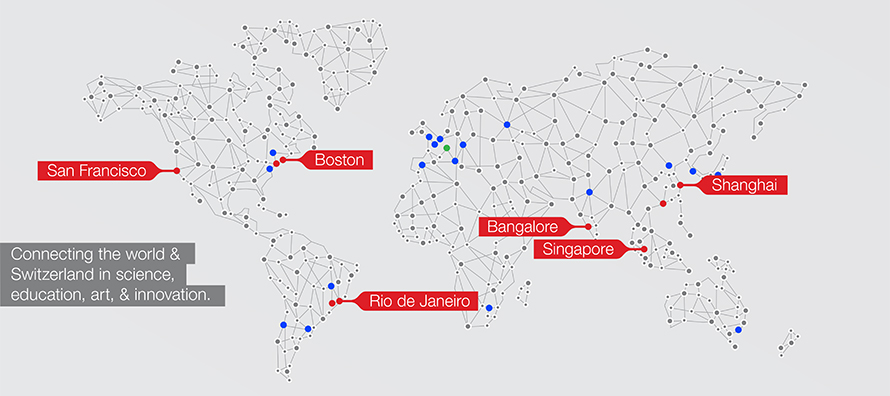 More about swissnex
swissnex is a network with nodes in the world's most innovative hubs, where the future is being shaped. Together with science and technology counsellors based in Swiss embassies around the world, swissnex takes an active role in strengthening Switzerland's leadership as a world-class location for science, education, and innovation.
swissnex is an initiative of the Swiss Government. Each swissnex promotes public-private ventures. Partners, donors and sponsors provide vital financial support.
swissnexes' core value lies in their ability to:
Connect scientists, researchers, entrepreneurs, policy-makers, and thought leaders with inspiring peers and new ideas on either side of the globe
Facilitate academic programs, global innovation strategies, and knowledge exchange
Create and present transdisciplinary projects in imaginative ways
Support internationalization efforts of Swiss academic institutions and companies, with a special focus on R&D based start-ups
Inform on developments in science, technology, education and innovation policies
With the support of SERI, the State Secretariat for Education, Research and Innovation: