Lift sous la Coupole in Bern
Since 2006 Lift has been an active supporter and facilitator of the Swiss startup ecosystem through its various events and activities. We offer a platform to showcase upcoming projects (like in Lift15 or Lift China), connect entrepreneurs among them or with investors and provide opportunities to develop new ideas and create new projects, that might one day kick-off a new startup cycle, like for example with the Urban Data Challenge).
We are now taking this support one step further by talking directly to the parliament deputies to raise awareness about the challenges and opportunities the key actors in the startup ecosystem are facing. As policy frameworks play a key role in supporting entrepreneurship creativity and long-term business successes, we want to stimulate an active discussion about it with the policy makers.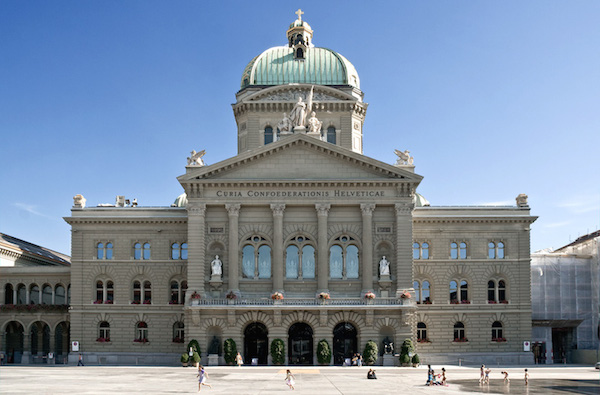 In partnership with the startup parliamentary group, le réseau and Bilan, we are launching a series of events where we will discuss current hot topics and connect entrepreneurs, experts, investors, policy makers and politicians. These events will run in parallel to the parliamentary sessions and will be hosted within to the federal palace. While these events will be on invitation only, we plan to provide a number of passes for members of our community of course. Please contact us if you are interested to attend.
New Official Swiss Parliamentary Group for Startups
The "Lift sous la Coupole" initiative is supported by the newly created parliamentary Startup group, which brings together deputies from all political affiliations, including Thomas Aeschi (UDC), Guillaume Barazzone (PDC), Balthasar Glättli (Verts), Jacques-André Maire (PS), Fathi Derder (PLR). We will shortly launch a event website and make the first program announcements, stay tuned!