Lift Makers Tour Results in China's First Biohackspace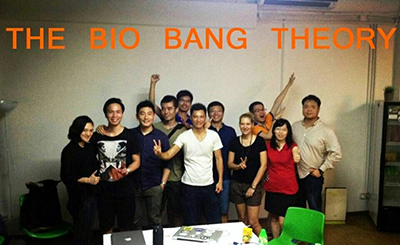 Temporarily hosted at Chaihuo hackspace, Haoqimao (litteraly "curious cat") is an initiative of Tony Gu (顾庆峰), a Shenzhen-based entrepreneur. As a biohackspace, Haoqimao invites people from all backgrounds, from the PhD student to the designer and hobbyist, to come in and work on projects related to bioscience, using an OpenSource and innovative approach.
With the help of Thomas Landrain, co-founder and president of La Paillasse, whom Tony met during the Lift Makers Tour - a study tour of the Shanzhai ecosystem co-organized with swissnex China during Lift China, the once computer major from Fudan University, Shanghai, put together this new space dedicated to biohacking. The first of its kind in China, Haoqimao should soon see its counterpart come to life on the East Coast of China: "Shanghai's DIYBio is growing slowly but steadily. The workshop hosted by Thomas really helped! The first biohackspace in Shanghai is expected to open in November", said David Li, co-founder of XinCheJian and Hacked Matter.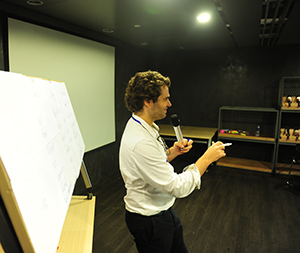 To kick-start the hacking powers of Haoqimao, Tony and his team are actively looking for PCR machines such as OpenPCR and other lab equipment, including old machines and tools from private research labs.
One of our main missions at Lift is to make innovation happen by facilitating contacts between pioneers and innovators all over the world. Thus, we are particularly happy to see that our first edition of Lift China resulted in this concrete output and collaboration between French and Chinese entrepreneurs, pushing the enveloppe with DIY Biology.
If you want more information on Haoqimao and the biohackspaces in development in China or want to support these projects, come meet Thomas Landrain and Tony Gu on November 6-7 at Lift Basel, the 1st edition of the Lift Conference focused on Life Sciences, or send us an email!
Would you like to learn more about what a biohackspace is? Have a look at the great talk given by Thomas during Lift14.
More information on Haoqimao and link to their website coming soon!