Lift China and Makers Tour Shanghai / Shenzhen

From "made in China" to "made with China"
At Lift, we like to picture ourselves as builders, as makers of connections. From its inception, eight years ago, we have worked towards creating platforms where curious people, passionate about futures, could meet and and connect to explore the next steps and turns of innovation. This love for building bridges between people of various backgrounds brought us to explore further, towards France, Korea, California. The bridges were not only between people, backgrounds and disciplines, but between different regions of the world too. We are pleased to partner with swissnex China to organise the first Lift in China.
In 2014, we are looking east again, to the fantastic rise of the Shenzhen economy and the growing innovative power of Shanghai. From "made in China" to "made with China", engineers, entrepreneurs and designers are creating a new marketplace where western startups and eastern manufacturers join forces to reinvent our technological daily life.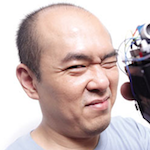 "Shanzhai* and Open Source Hardware are twins separated at birth and if we can join them, it will create some very interesting opportunities."
David Li, co-founder of XinCheJian, Shanghai's first maker space and co-founder of the think tank Hacked Matter.
Call for propositions
In the Lift tradition of giving people the opportunity to actively participate in our events, we are launching a number of calls for projects for our Chinese adventures:
Masterclasses & Workshops - Registration until July 31
Are you passionate about technology, innovation and the new new? Would you like to share your knowledge and discuss your project with the Lift community?
Suggest your workshop here and take the stage!

Makers East-West connection - Registration until July 17
In collaboration with the think tank Hacked Matter, we are organizing a discovery trip for Swiss and European makers to meet the great manufacturers of Shanghai and Shenzhen.
Are you a Swiss/European entrepreneur or artist who would like to meet Chinese manufacturers? Do you have a product or idea that we could produce and exhibit at Lift China?
Just organize your travel & accommodation and we will take care of planning the visits and matchmaking on site with Hacked Matter.
Join us and propose your project, register here to participate!
More information on program and cost below.

Interactive design exhibition - Registration until July 15
In collaboration with HEAD (Haute Ecole d'Art et de Design) in Geneva, Lift China will be exhibiting the work of international artists.
Are you a fresh Chinese designer who wants to showcase your product at Lift China and possibly at Lift Geneva? We are looking for visual, engaging projects to exhibit on-site.
Join artists from Switzerland who will be presenting their projects, register here to participate! We will also invite two projects from China to Lift 15 Geneva in February 2015! (Selection criterions for the Swiss exhibition coming shortly)



Lift China with swissnex China, September 10, Shanghai
Conferences by Thomas Landrain, founder of La Paillasse, one of the world's largest Do-it-yourself Biology Labs in Paris, David Li and more inspiring speakers. Workshops and Masterclasses by our partners and members of our community in Europe and Asia. Interactive design exhibition, Venture Leaders and Startups competition with Swiss and Chinese tech startups. Cocktail party in the evening.
Lift Makers Tour September 11-14, Shanghai / Shenzhen
Discovery tour with Swiss and European makers in Shanghai and Shenzhen, led by David Li, co-founder of Hacked Matter and XinCheJian, Shanghai's first maker space.
Visits of:
Shanghai
Shenzhen
You just need to organize the flight to Shanghai and connection to Shenzhen, as well as the accommodation and we will take care of the rest! A travel budget of approximately CHF 2'000 should cover your international and local flights as well as 6 nights accommodation.
We will be happy to support you with recommendations for nice places to stay, of course - and connect you with people to help you manufacture your product in China.
Contact us to learn more and to pre-reserve your seat.
Are you ready?
Join us on September 10th to 14th and meet innovators, artists and hackers from two of the fastest-growing scenes in China. Leverage our network and know-how to expand your business opportunities. The ticketshop and Chinese version of the website will open soon!
--
*Shanzhai refers to Chinese imitation and pirate brands goods. Shanzhai literally means "mountain fortress." Once a term used to suggest something cheap or inferior, shanzhai now suggests to many a certain Chinese cleverness and ingenuity. It has this disruptive culture of wanting to be different, of wanting to be fast, wanting to show what's possible. (source: Liam Casey, Founder & CEO @ PCH International, creators of the Highway1 accelerator program in San Francisco)