Lift14 special session for young Lifters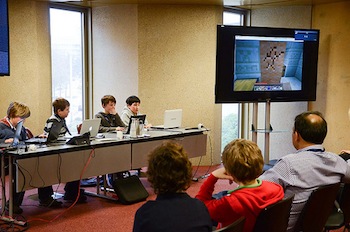 Since 2011 we have offered free access for kids & teenagers to Lift and in 2012 we started designing special "Lift Youth" programs, such as the Minecraft Workshop taught by kids.
After the success of the youth session at Lift with Fing 2013, welcoming over 200 teenagers from Marseille and Geneva, we decided to cook-up a special program for youngsters at Lift14:
Lift Youth Program Wednesday Feb 5th afternoon
Meet Sean Goff, a young promising hacker and maker with incredible ideas. He will present his ambitious projects ranging from building his own fridge to a revised version of bitcoin, offering reducing energy consumption
Participate in the "3D printing"-workshop with the team from the Fab lab in Neuchâtel: learn more about the 3D modeling and discover how you can print your own objects
Test interactive design- and game prototypes in the Lift Experience exhibition: guided tour offered by the project makers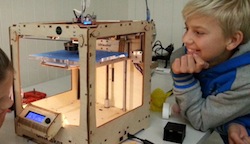 Do you have a teenager at home longing for having his mind blowed and getting some fresh inspiration on a Wednesday afternoon? Take him/her with you to Lift14 on Wednesday 5th February! The entrance is free for people under 18. To sign-up drop us a note before Friday January 31st.
The Lift14 Youth track will start at 14:00 on Wednesday 5th February, in room 23 (ground floor).
And to all "forever young"-people coming to Lift14: you will have the opportunity to pimp your shirt, jacked or scarf with the Print-your-own-T-Shirt stand :)