Entering Last Stretch for the Seedstars World Competition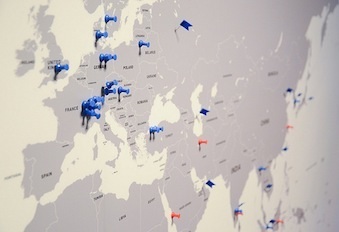 After 10 adventurous months travelling around the world, with a focus on the emerging markets and the fast growing startup scenes, the first stage of the Seedstars World competition is now over.
The Seedstars team held local pitching events in 20 countries to select the better startups from each region. The winners of each event are now preparing to come to Switzerland in February.
The second stage of the competition will be held in Lausanne. Through a 2-day bootcamp at EPFL, the startups are going to be coached to perfect their pitch followed by the semi-final which will be hosted by the IMD Business School where experts will judge the projects.
The five best startups will have the chance to be on stage at the pre-Lift event Seedstars World Final on February 4th, 2014.
Discovering the Emerging Markets
The Seedstars World Final will be the perfect place to meet entrepreneurs and investors from all around the world and, in addition, it is going to be an open window on the emerging markets.
Seedstars World achieved to create a solid network during its journey around the world. The Seedstars team went on-site for each pitching event, where they analyzed the market and met with the people who are building the startup scenes in the emerging markets and help it grow fast. During this event Seedstars will share with you what they learned and take the chance to let experts speak about these still untapped opportunities.
One of the invited speakers: Jonathan Gosier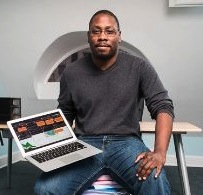 The entrepreneur, investor, philanthropist and dataist – as he presents himself –, Jon Gosier, founder and CEO of Appfrica is going to give a talk during the Seedstars World Final event. He will share with us his expertise in investing in Africa.
Indeed, during his career, Jon has founded and co-founded several startups throughout Africa, but also in the United States so he has a good idea of the offer and the needs of both markets.
Join us at the final event of the Seedstars World Competition, to network with entrepreneurs and investors from all over the world and learn more about the emerging markets possibilities.