Misfits and intrapreneurs making change happen
The preparation calls with speakers to prepare their upcoming Lift Talks is always a source of great discussions and insights. In our skype call with Alexa Clay - speaker in the Lift14 session about Counter-culture inspiring Industries - we learned more about how this young and highly determined lady is trying to transform the corporate world. We wanted to share back two ideas with you:
How organizations integrate misfits to innovate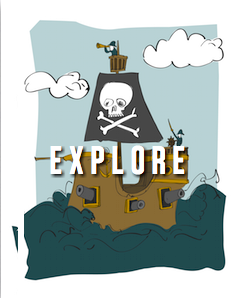 Alexa Clay's upcoming book "Misfit Economy" is exploring what pirates, terrorists, computer hackers and inner city gangs have in common with Silicon Valley: Innovation. "Across the globe, diverse innovators operating in the black and gray economies are developing solutions to a myriad of challenges. Far from being "deviant entrepreneurs" that pose threats to our social and economic stability, these innovators display remarkable ingenuity, pioneering original methods and best practices that we can learn from and apply in our own worlds. In her talk Alexa will show us how organizations, large and small, can leverage this "misfit economy framework", as a "well-spring of ingenuity" to keep evolving and innovate.
The League of Intrapreneurs
Another exiting project Alexa is involved in is the "Leage of Intrapreneurs", a global movement of corporate changemakers working to transform business from the inside out.They aim at supporting people inside companies in getting change done. Their "Cubicle Warriors Toolkit" made us smile and provides some valuable tips and tricks on how to make those large elephants dance..
Looking forward to Alexa challenging our views at Lift14 ;)