Real-time Data Competition for Geneva Public Transport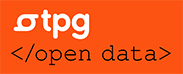 Last month transports publics genevois - tpg has launched the first real-time open data API in Switzerland! To kick this off properly and promote the creative use of the data, tpg has mandated Lift to organize a competition.
The competition was officially launched at the Open Knowledge Conference, the world's leading event in open data, where we ran a first workshop for people interested in participating in the competition. Simon Chignard, author of the book "L'open data, comprendre l'ouverture des données publiques" provided an inspiring impulse speech, followed by group brainstorming activities.

The workshop at OKCon was packed with 37 participants and some great first ideas where developed!
Second workshop at the Lift Office on October 9th
On October 9th afternoon we will run a second workshop at the Lift office, where we will focus on engaging students from the different local universities in Geneva. There are only two places left, if you would like to join please send us an e-mail to info@liftconference.com.
Of course you can take part in the competition without attending the workshops, but don't wait too long - submit your ideas until Nov 22nd – there are some high-visibility prices waiting for you, for example a showcase of your work in the trams all over Geneva :) Good luck!