Meet the Lift Team on the road
The Lift Team is currently busy travelling, speaking and connecting all over the place: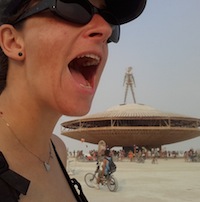 Mélanie recovering from Burning Man in San Francisco
Our newly appointed director of operations (Mélanie, we hope you remember that conversation from before Burning Man;) is currently in San Francisco until tomorrow September 7th. Get in touch while she is there!
During her "3-month-mini-sabatical" Mélanie has been managing partners at Montreux Festival, coordinating volunteers at Paléo Festival - both festivals are among the top 3 of largest festivals in Switzerland - then she went to the US to help-out at Burning Man – not exactly the lazy type!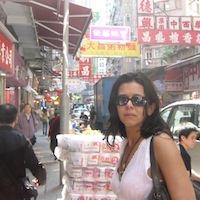 We can't wait to have her back at the office and hear all her stories and ideas to pimp-up the Lift experience.
Abir connecting in Hong Kong
Abir is currently in Hong Kong, where she has lived and worked for five years. While there she is meeting-up with old colleagues and friends, and hopefully eating a lot of Dim Sum. Say hi if you are in Hong Kong, too – Abir would be happy to connect.
Sylvie speaking in Berne and Vevey
The geographic locations might be less exotic than Burning Man or Hong Kong, but Sylvie is very much looking forward to these two speaking gigs next week:
Foundation Board meeting at Gebert Rüf in Berne: On Wednesday Sylvie will present an update on Lift's activities, at the intersection of entrepreneurship, science and the cultural sector. The Gebert Rüf foundation is a major funding actor of the innovation ecosystem in Switzerland and was one of the first supporters of Lift back in 2005/06.
Forum Kultur und Ökonomie in Vevey: after her presentation in Zurich in July the preparation committee invited Sylvie back for a close-up presentation of the two Lift projects "Ville Vivante" and "Urban Data Challenge". Sylvie is looking forward to strengthen the connections between digital practitioners and traditional institutions: Forum "Kultur und Ökonomie" brings together the most important cultural funding institutions in Switzerland, including the likes of Migros Cultural Percentage, the Swiss Arts Council Pro Helvetia, but also the Nestlé Fondation pour les Arts, Cultural Sponsorships of Crédit Suisse and cantonal culture departments.
See you soon and have a nice week-end!