Debunking Myths About Entrepreneurs
Being a (reflective) practitioner I must admit that I am usually very critic about the practical use of research in economics. Although I have a degree in business administration and am highly fascinated by markets per se – I find its theories most of the time quite blunt and dubious – to say the least. Besides highly cherished books on behavioral economics by Daniel Kahneman and resilience by Nassim Nicholas Taleb, most of the knowledge I use in my daily life as entrepreneur, has been acquired through "good old" hands-on experience.
What Makes Entrepreneurs Entrepreneurial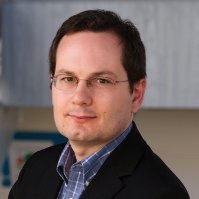 This changed when I had the chance to speak to Lift14 speaker Philipp Silberzahn, an associate professor at EMLYON Business School, who also blogs for Forbes. Philippe told me about "Effectuation" - defined as a "logic of thinking, discovered through scientific research, used by expert entrepreneurs to build successful ventures" - and I was immediately curious to know more.
Surfing the entertaining website of the "Society for Effectual Action" I learned that this exciting field of research had been kicked-off 14 years ago by Saras Sarasvathy, under the mentorship of Nobel Laureate Herbert Simon of Carnegie Mellon University. Venture capitalist Vinod Khosla, co-founder of Sun Microsystems, seems to have liked Saras' first research paper on "What Makes Entrepreneurs Entrepreneurial", as he mentioned it on his blog with a note saying "First good paper I 've seen" :)

If you are interested in entrepreneurship I definitely recommend you go explore that above mentioned website: it features tons of videos, freely downloadable research papers and profiles of people active in the field.
Of course you also should definitely attend Lift14 in February, to meet Philippe Silberzahn and hear him debunk myths about entrepreneurship.