The Business Impact of Open Data: A Case Study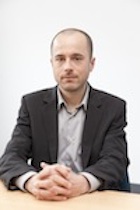 Recently Sylvie met Thomas Gauthier at the Lift office for coffee. Thomas is co-founder of Biometis, a startup which offers data-driven decision support services to healthcare companies.
Thomas relocated to Geneva a few months ago to teach strategy at Haute École de Gestion. Discussing the upcoming Open Knowledge Conference, Sylvie and Thomas started talking about the potential of open data and its impact on business models. Thomas is convinced that smartly leveraged open data is not only a huge source of insights and competitive intelligence - it is also straightforwardly helpful to realize substantial savings. The following case study illustrates his claim.
Input: Open Data. Outcome: Higher Market Share.
Our case study features the French ultrasound business unit of a global medical imaging company. It has now essentially reached maximum market penetration with its high-end ultrasound imaging systems: virtually every single radiology department in every single French hospital holds at least one piece of equipment from this manufacturer. A very comfortable situation of course, but also an urgent call to explore the market potential of unchartered territories.
The company found out that apart from the radiologists themselves, hepatologists (i.e. liver experts) and gastroenterologists (i.e. gut experts) are resorting more and more to ultrasound exams. But what to do with that information, how to turn these clinicians into new customers? Our manufacturer knew little about them. First and foremost, they needed to meet the key opinion leaders and the early adopters, and understand how they influence each other. But what do you do, apart of course from going to all the right conferences? Can we do better if we let the data speak?
Distill the World's Largest Public Medical Database
That's where Thomas and Biometis, the company he co-founded with Nicolas Colson, came in: they leveraged existing, readily available open data to provide the insights needed for conquering new markets in a highly targeted way, using limited sales and marketing resources. As a first step they tapped in their professional networks and interviewed expert specialists, structuring the subject area in what knowledge managers like to call ontologies, which are formal representations of all the current knowledge about the targeted markets.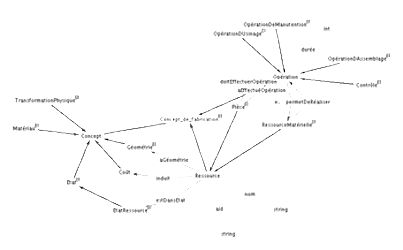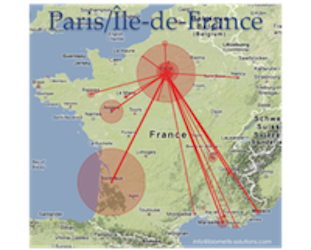 In a second step the ontologies were put to work in a big data analysis of a number of data streams including PubMed, the US National Library of Medicine's database which contains more than 22 million citations from the biomedical literature. Algorithms (including web crawling and indexing, natural language processing, and maching learning) crunched these massive amounts of data and turned them into key opinion leader and influence network maps. Then it was an easy thing to go to the next step: sketching market access strategy plans, identifying the most promising market entry points, and eventually approaching the most critical-to-acquire key opinion leaders.
Subsequently, our ultrasound manufacturer deployed their sales and marketing team - straight towards the strategic prospects, thanks to the deep understanding of who and what matters in the newly targeted markets.
Finding new Return On Data
Sylvie asked Thomas how much he thinks the costs savings represented, compared to a more traditional, less informed marketing approach. He said that although hard to quantify, he estimated the amount to exceed several hundred thousand Euros… An amount which doesn't include the added gains in terms of time-to-market which ultimately yields additional costs savings and increased revenue streams. This was not rocket science, and this was not the result of proprietary data hoarding either: it was just a clever way to find new "ROD", or "Return on Data", a small investment in creating new results and fresh insights from open data.
This case study demonstrates that there's much work to be done and much benefits to be harvested turning huge amounts of public data into actionable knowledge for businesses. UK's Open Data Institute is already running a dedicated incubator for start-ups. We are very curious to see who Switzerland's next movers will be.
Learn more about open data business models at the upcoming Open Knowledge Conference, taking place September 17-18 at the CICG in Geneva. Grab your early bird ticket now.