New event: Open Knowledge Conference

We are pleased to announce our next event: the Open Knowledge Conference, taking place September 16-18 in Geneva. The world's leading open data and open knowledge event, OKCon is the latest in an annual series run since 2005. Some of you probably remember Rufus Pollock, the founder of the Open Knowledge Foundation, talk at Lift12. In his passionate presentation Rufus introduced the idea of open data and illustrated its explosive growth in government, research and business.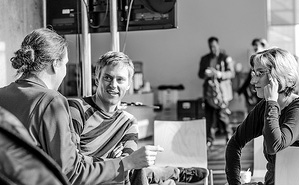 We are looking forward to further explore this huge potential of open data transforming society, government and the economy in this year's edition of OKCon, presented under the patronage of Federal Councillor Alain Berset, member of the Swiss Government.
Last year's OK event in Helsinki welcomed more than 1000 participants from over 50 countries and was the largest event of its kind to date. Previous speakers have included inventor of the World Wide Web Sir Tim Berners-Lee, Hans Rosling of Gapminder, Brewster Kahle of the Internet Archive, Ellen Miller of the Sunlight Foundation and other major figures in the open knowledge community.
Learn more about about OKCon on the eventpage and check out the video of the 2012 event in Helsinki. Join the open data event of the year and grab your early bird ticket now :)