Private launch of Mobino mobile payment solution at Lift13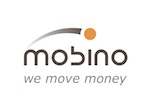 We are twice excited to introduce our mobile payment partner Mobino.
Why twice excited? Because this is a much awaited premiere at Lift and because Mobino is the brainchild of three long-time lifters:
Jean-François Groff, Jens-Christian Fischer and Alessandro Lampis.
This year Mobino is holding a private launch of their mobile payment solution at Lift. Join the fun and install the app to get 10 Swiss Francs of free credit on your Mobino account. Use it around the conference venue to buy snacks and drinks, a limited edition Lift T-shirt, an extra fondue ticket, a lunch voucher, or even a
relaxing massage. It's just with a few taps on your phone. If you need more credit, top up your account with cash at the Mobino stand, or be creative and share the bill with your fellow Lifters - you can send money to anyone in your addressbook!
Mobino is available today for iPhone and Android
SPECIAL BONUS: 10 lucky Lifters who download the app will win 100 Swiss Francs credit. Results will be announced at
the closing session on Friday.