Interview with Gudrun Pétursdóttir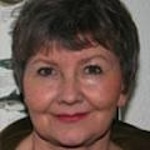 Please meet our second speaker for the session "Democracy in Distress – Re-engineering Participation": Gudrun Pétursdóttir is Director of the Institute for Sustainability and Interdisciplinary Studies at the University of Iceland and was chairman of the Icelandic Constitutional Council, which organized the collaborative and open process for revising Iceland's constitution after the 2008 crisis.
Who are you and what do you do?
I am Dr. Gudrun Petursdottir Director of the Institute for Sustainability Studies at the University of Iceland. I am a physiologist by training, holding a PhD in neurobiology and teaching embryology and physiology.
Tell us a bit about one of your latest projects your were working on.
I have lead a commmittee that prepared the revision of the Icelandic Constitution, and at the University I currently lead a research project on the effects of the volcanic eruption in Eyjafjallajokull, Iceland, where we investigate how the people who live close to the volcano were affected, both physically, psychologically and economically.
What recent change, technological or social, were you surprised by? Why?
I can not say that anything has particularly surprised me lately - one has learned that technical development constantly gains momentum and that this is the field that affects our practical life the most - but not our spiritual life. Socially I am more concerned than surprised about our inability to learn from experience - to listen, reason, and act accordingly.
What do you do to disconnect?
I spend time with my wonderful family and friends, mainly talking - and I love to ride in the open countryside close to my home.
---
Meet Gudrun in person at Lift! If you haven't so far, grab your ticket for Lift13 now: