Student competition for Lift13 now launched!
On behalf of the City of Geneva, we are delighted to extend an invitation to 20 students to attend Lift13. Since the early days of Lift, students have always been an important part of the community and we are delighted to carry on with this "tradition" :)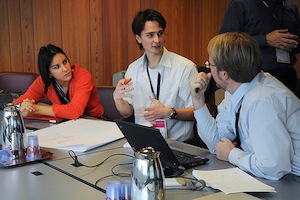 Applications are now closed, thank you all for your submissions!
The results will be announced on January 15, 2013. We will select 20 students and their names will be published on the Lift blog.
Stay tuned for the results!