Lift13 Participant Profile: Mikela Eskenazi, Business Strategist GALIXO
Who are you?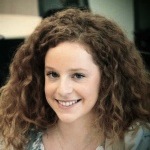 A connector, a constant learner and a global citizen.
Swiss-turkish, I was born and raised in Geneva. After I completed my Bsc in finance at HEC Lausanne, I lived in Madrid, Barcelona and then Singapore to work in the banking sector and pursue my studies in International Management. When I finished my Msc degree, I decided to immerse myself in the tech/startup world, working on my ideas and helping friends with their new ventures. I am now based in London working for Galixo where I am able to combine my business skills and passion for technology, helping innovators in the mobile space to articulate and put in place their international strategy.
I am an entrepreneur at heart, always brainstorming on new ideas and looking for new challenges. Since last year I am also a TEDx organizer and the first ambassador of Levoleague in Europe.
Why do you come to lift?
I initially joined Lift as a volunteer to try a new experience and get more insight in the world of new technologies. I believe Lift is one of the best ways to dive into the future and connect with like minded people.
Recommendation to get the most out of lift?
Listen, share, engage and absorb all the knowledge around you! Lift gathers an amazing number of great speakers from all backgrounds. My first suggestion would be to be open to new topics and new discussions. You would be surprised at the amount of information you can learn and the connections you can make cross-industries - Lift's wealth lies in every single attendee at the conference. My second recommendation would be to never miss an opprotunity to connect with people around you.