New Lift13 Speaker: Konstantina Zoehrer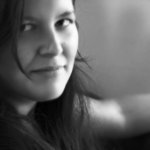 We are happy to announce Konstantina Zoehrer, a young entrepreneur from Athens as a speaker for Lift13. Konstantina is a social innovation activist, co-founder of the social enterprise Loft2Work Loft2work and initiator of Startup Live Athens, an initiative under the umbrella of Starteurope, which supports and fosters entrepreneurship in Europe. She is also an active member of the Sandbox Network.
Konstantina's work focuses on how informal structures and communities contribute to the socioeconomic development of less privileged areas in Greece and how they can lead the country out of the current circumstances of crisis. In the Resilience Session at Lift13 Konstantina will share her experience unlocking "Untapped cultural and social capital", that is often being unveiled silently in times of intense pressure.