Lift10 Venture Night
The Alp ICT cluster and a group of organizations promoting Swiss entrepreneurship have teamed up with Lift to facilitate access to the 2010 edition of the conference for startups based in Western Switzerland. Here are the companies you were able to meet at Lift10:


Did you ever wish you could send a message that would reflect your mood or let you express the more creative side of your personality? Well, now there is an easy way to enjoy creative fonts and customize your own alphabets: it's called Fontself, an original platform for all the people who want to send unique messages and add some visual spice to their online communications.

HyperWeek provides the next-generation platform for companies & institutions to socialize their content assets and enable their consumers and employees to connect, share and engage. Our customers rely on HyperWeek to enter in the socialmedia initiatives with intelligence and security.

Arimaz has developed a technology platform to enable the creation of interactive objects, connected with Internet. The mydeskfriend robot, a desk companion connected with Facebook, is the first product based on this technology. These objects provide more natural and physical interactions between users and online content, they also offer the opportunity to deliver this content with voice, visual effects, or motions.

Atizo administers a growing web-community of creative thinkers, who are characterised by their user, consumer and special knowledge. For the mobilisation of this community and yet other innovator teams, Atizo continually develops innovation management tools, which are applied in innovation projects of companies and organisations of all sizes and sectors.

Fairtilizer is a « Do it yourself » music club. We have created tools that allow people or businesses with audio files to centrally manage them from Fairtilizer.com: store them, stream them, send them, receive them, embed them, and distribute them. Our tools are free, easy to use, and make the transfer of audio files between people efficient and green. We are at the digital forefront of a rapidly changing Music Industry. We will continue working to break the old molds, contributing to a new, fair music industry, and garnering in a new era of inspired music stakeholders.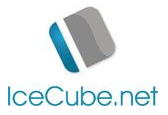 IceCube.Net is an intuitive content management system heavily using drag&drop to produce content. Simple for the contributors in terms of content production, multimedia handling and asset management, IceCube.Net offers endless customization possibilities for developers and designers. IceCube.Net offers enterprise features such as third party application integration and more.

SalsaDev SA is a software company specializing in Semantic Search technology, with strong areas of expertise in cognitive sciences, data mining and computer sciences. Through its innovative technology, SalsaDev fundamentally changes the way people interact and consume information. Our OEM Enterprise solutions are specifically designed for Content Management Systems (CMS) and Enterprise Content Management (ECM), Legal information and Financial services.

3/4 of leisure's activities are based on peer recommendation. The marketing costs of an event are between 15% and 25%. On one hand mixin helps users to discover what their friends are planning to do by providing a unique social calendar. On the other hand mixin helps event organizers to promote their events on social networks, sell more tickets and save huge marketing costs by using online word of mouth.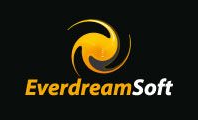 New Technologies working for the fun and design such is our vision. The pattern of consumption of media is in full revolution with the arrival of the Internet and recently the latest generation mobile phones. Being a passionate young startup of new technologies, we go to the conquest of a booming new market. Taking advantage of the breach left open by traditional large firms, often slow to adapt to changes, we provide innovative products, simple, ergonomic and adapted to the conditions of mobility. Moonga is a new massively online multiplayer game for iPhone and iPod touch. Moonga is a trading card game made in collaboration with talented artist from all over the world. Moonga is designed to be simple but rich in the gameplay diversity. It takes a few minutes to know how to play. Each player plays with a deck of 5 cards, 4 cards are revealed and one is face down. Games are short and intense, that perfectly fit mobile gaming experience on iPhone.

SECU4 develops for its client new protection solutions for valuables and people based on wireless technologies. The BlueWatchDog is a personal alarm system protecting your valuables, like laptop bags, luggage and bags against theft and loss. BlueWatchDog operates via mobile phones using the Bluetooth connection. It consists of credit card size device which can be inserted in an object you want to protect and of a Software to download on the mobile phone. Thus, as soon as the object is removed from 1 to 30 metres from its owner the mobile phone rings or vibrates and displays a warning message on the screen. Then after a few seconds an alarm of about 100 decibels engages on the valuable to protect it and make the thief flee.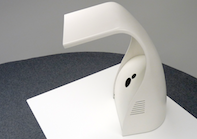 Simpliquity creates a new type of computer, Interactive Lamps, based on novel interfaces such as paper documents and physical objects. They replace traditional desktop computers in situations where ease-of-use, direct access to digital content and collaboration are crucial, such as learning activities in schools and customer relationships in companies.

Through a turnkey service platform, ShopAlive gives retail business operators a better way to blur the lines between their real and virtual spaces. Based on panoramic interfaces of their space and inventory management, merchants will increase revenue and reduce cost of operations. Consumers will use ShopAlive mobile apps to search, share shopping habits with friends, and engage with merchants.

What happened while you were gone? sobees helps you make sense of your world and the world by combining them together. sobees makes it easier to interact with social media. Regardless of the device or the service sobees helps you find the most relevant, important and interesting information from your world.

SmallRivers technology and services connect people around shared interests. At Lift10, we are introducing paper.li, an application to read Twitter as a newspaper. A quick & easy way to browse the hundreds of links shared with you on a daily basis.

MadeinLocal.com (MiL) represents a platform for social networking that allows its users to experience the Real World by connecting with friends in the local community via 2 interlinked mediums: the website and iPhone App. MiL bases itself on 2 core pillars: an Interactive Social Network and a Local Social Directory.