Swiss Digital Alliance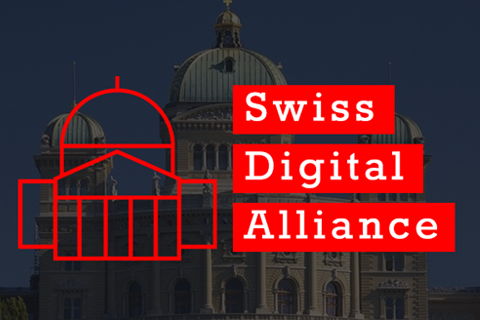 For Switzerland's most active organizations in the field of digital creation
In coproduction with Festival Tous Ecrans
Lift launched the Swiss Digital Alliance last weekend during the Locarno Film Festival together with our partner Festival Tous Ecrans. The alliance represents some of Switzerland's most active organizations in the field of digital creation: Festival Tous Ecrans, HEAD – Geneva, IG Independent Producers, LeKino.ch / UniversCiné Switzerland, Lift Conference, Ludicious - Zürich Game Festival, NIFFF, Opendata.ch, swissnex San Francisco, wemakeit, Swiss Game Developers Association and Swiss Made Software
(Your name is not on the list but you want to join? Contact us!)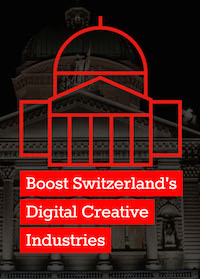 The purpose of the alliance is downright political lobbying: currently the four-year culture strategy (and 800+ Million CHF budget…) of the Swiss confederation is being negotiated. With the Swiss Digital Alliance we are campaigning for digital creation to be a corner stone of that cultural strategy of Switzerland for the years 2016-19 (German version / French version).
To raise awareness about this important political and financial process we launched a manifesto. If you want to boost Switzerland's digital creative industries, sign it today! Later this month we will forward the manifesto's outcome in a letter to Swiss federal counselor Alain Berset. Also, if you happen to have any good friends or relatives in parliament, please help us spread the word - the strategy will enter its validation phase there shortly.
Lobbying for digital culture
In the ten years of running Lift, we realized that getting involved in policy making and political lobbying was a logical step in our mission to make innovation happen. To foster real change we all need to advocate our case and help build bridges between digital practitioners and traditional institutions, between bottom-up grassroot movements and the people running our countries.
We strongly believe that "Technology is Culture", as Basile Zimmermann stated so convincingly in his Lift10 speech on "Tech in China: Methodolgy". It's time now to draw the consequences and integrate digital culture as cornerstone in Switzerland's cultural strategy. To do so, please sign the manifesto and contact us if you want to get involved in the Swiss Digital Alliance, thanks!