Shared Electric GmbH is a company founded by two graduates from ETH Zürich, Switzerland in 2014. For more than a year they have been working towards the future of electricity grids with demand-side participation, renewable energy and a smarter grid.
Right now, they are the team behind Solar Family, a new project that will be officially launched at Lift India, where energy data from every single solar installation in India will be gathered in one place in real-time. Solar Family will catalyze the Indian Solar Revolution. A step in this process is reaching out to solar rooftop PV installers in India. They do it by providing them with an affordable energy monitoring device, app for client engagement and other services.

Shared Electric will be represented by: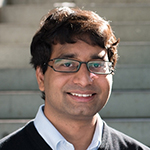 Anubhav Ratha
Co-founder of Shared Electric
Anubhav is an electrical engineer who after graduating from NIT Rourkela in India, completed his Masters at ETH Zurich in Switzerland in 2013. There he worked in the field of energy storage and renewable energy. Largely in the context of enabling their easier integration into the grid and them taking part in European power markets, while maintaining a reliable and stable electricity supply system. Writing, running and reading fascinate him and so does the occasional getaways beyond the city borders.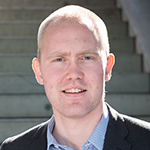 Karl Njálsson
Co-founder of Shared Electric
Karl is from Iceland where he studied Structural and Environmental Engineering from University of Iceland in Reykjavik. At ETH Zurich, he graduated M.Sc. in Energy Science and Technology working mostly on risk management and strategies for the balancing energy market in Europe. Back in Iceland, he also worked at an engineering consulting firm for several summers. Working with the boy scouts association, travelling and learning languages are his passions.