Lift:Youth SDG Hackathon at Open Geneva - April 14, 2018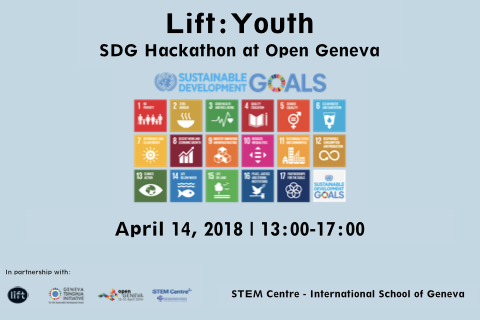 Hosted by the STEM Centre. In partnership with the Geneva Tsinghua Initiative and Open Geneva.
Thank you to our 30 participants from 10 different schools in Geneva, Lausanne, and Montreux who joined us for a half day of intense co-creation exercise! We were delighted to welcome students from 13 to 18 years old to our hackathon on the UN's Sustainable Development Goals (SDGs) organized during Open Geneva.
What the Lift:Youth SDG Hackathon was all about:
Open to all students from 13 to 18 years old
Discover and learn about what the UN's Sustainable Development Goals are
Identify a problem in line with the SDG and work on a solution as a team
Get support from coaches and UN experts
Selected teams could present their projet on stage on Sunday 15 April 2018
What was there to gain for the students?
Learn about the UN's SDG
Discover ideation and pretotyping tools and approaches
Develop collaborative team work and mindset
Have fun while working on global impact issues

So how did the day unfold?
As a first step, we decided to narrow the SDGs to 5 objectives: #4: Education, #5: Gender Equality, #9-#11: Industry, Innovation and Infrastructure & Sustainable Cities and Communities, #12: Responsible Consumption and Production. We gave an introduction about these goals and examples of solutions created by entrepreneurs.
We also had the chance to hear from three students from the International School of Geneva who presented the project they developed during the academic year with the SDG Solution Space:
The self-sustainable house in Kenya by Benjamin
Collecting plastics from oceans by Cara
Improving cargo ships efficiency by Toril
After selecting one of the goal, the participants worked in group to identify a problem and design a solution using the Value Proposition Canvas to support their thinking and working process. In addition to the Lift Team, a group of SDG experts (see below) were present to work with the participants in ideating and framing their solution.

Workshop Coaches & Experts
Partners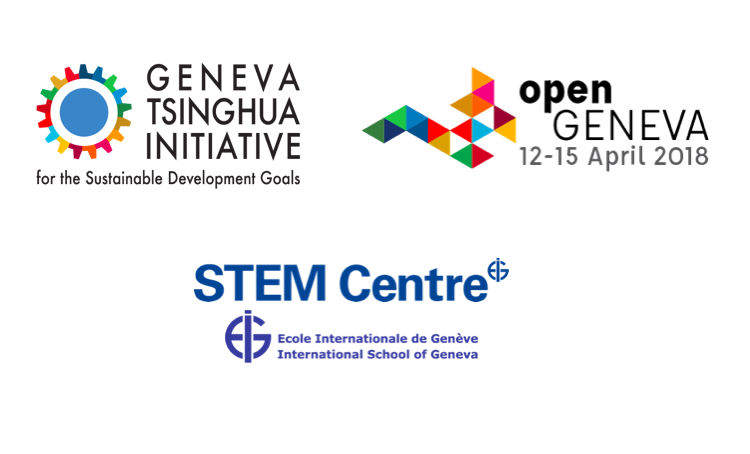 In Pictures