Health Game Jam 3rd Edition @ Open Geneva - April 12-14, 2018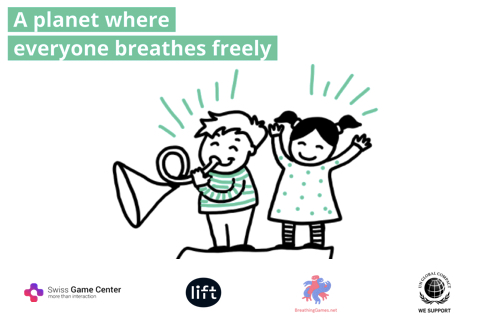 Lift is a proud founding member of the Breathing Games association that was created to anchor the Health Game Jam project in the long run in Geneva. Breathing Games is a signatory of the UN Global Compact and a member of the Open Source Initiative.
Breathing Games promotes respiratory health and autonomy by encouraging the appropriation of care by each citizen. We create open access commons – collectively managed resources that can be used and enriched by everyone – by spurring collaboration between all interested stakeholders to build on collective intelligence.
We organize game jams where patients, health professionals, designers, programmers, visual artists, musicians and other passionate people build on their collective intelligence to create educational and therapeutic games and devices.
After hosting 2 editions of the Health Game Jam at Lift16 and at the Lift:Lab17 in collaboration with the Fondation Genevoise de Lutte contre la Mucoviscidose and the Swiss Game Center, we have joined forces with the Open Geneva Festival (of which we are also a proud founding member) to host the next edition of our Health Game Jam!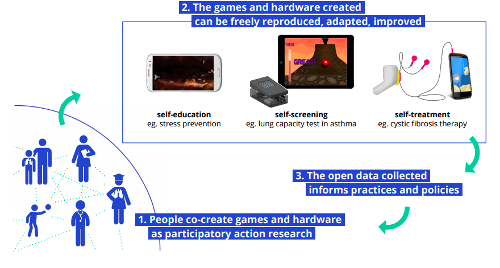 We invite game designers, health specialists, developers and UX designers to join our 3 days co-creation event to work on the theme of respiratory health and help achieve the third UN Sustainable Development Goal (SDG): good health and well-being for all!
Register here to be part of this incredible experience!
Date: 12-14 April 2018
Location: Université de Genève, Campus Battelle, Route de Drize 9, 1227 Carouge
Recap video of last year's Health Game Jam: